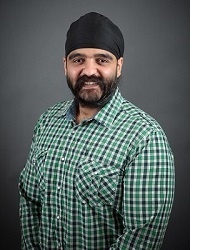 When OEMs are undertaking new product development, asking the right questions and having a competitive advantage can mean the difference between success or failure. For instance, can improvements be made to ensure the products operate more effectively in their intended environments (particularly in industries such as medical and military)? Plus, with over 20 new laws and legislations being passed in the UK every year, there is the challenge to stay compliant in the process.
Here Prabhjit Singh, General Manager at Accutronics, looks at the top methodologies and evaluates how OEMs can choose the best one for them.
There are many traditional forms of project management methodology, such as:
Prince2 – focuses on business justification and splits the project into stages
Six Sigma – namely define, measure, analyse, improve, control
PMBOK (Product Management Body of Knowledge) – evolves with project management trends
TQM (Total Quality Management) – recognises customer satisfaction as an indication of a project's success
QFD (Quality Function Deployment) – changes qualitative user needs into quantitative parameters
Waterfall – namely requirements, design, implementation, verification and maintenance
Emerging from these are modern forms:
Lean – delivers more value with less waste
Agile – looks at continuous improvement, scopes flexibility and values team contributions
JIT (Just in Time) or TPS (Toyota Production System) – streamlines processes and ensures swift turnaround of stock
Kanban – considers bottlenecks that can limit the development of a project
Lean, agile and just-in-time (JIT) systems were tried and tested in the Japanese car manufacturing industry; where they would streamline a process down to its essential requirements to reduce waste and increase productivity. Since then, JIT systems have become the commonplace way of helping OEMs to deliver projects on time and on budget, as well as ensuring quality. However, if it is expected to take a considerable time to complete the project, OEMs need to monitor whether market trends will change the process. It is therefore essential that companies have sound, well-considered and coherent marketing strategies and project methodologies.
To decide on the most applicable project management methodology for your organisation, it is vital to consider external environment, internal setup and ability to adapt. At Accutronics, the external environment for our batteries and chargers would be highly regulated, life critical (e.g. Medtech) and extreme (e.g. Military). Therefore, our customers expect us to be able to trace processes through documentation and rigorously test products - documenting every change can help ensure traceability in the event of a problem. It is also necessary that we undertake regular market research to identify what customers want, not only now but also in the future, to compete in this rapidly developing industry. Additionally, we need to be able to keep up-to-speed with advancements in legislation, battery technology and other materials.
Choosing the correct project methodology can be time consuming, but it is important to ensure the production process runs smoothly from the design stage through to production and testing. Forward thinking and considering factors such as market demand can ensure a product's longevity. Accutronics use tried and tested methods to add value for our customers time and time again.
Find out more about our range of bespoke battery solutions or off-the-shelf products by calling +44 (0)1782 566688 or