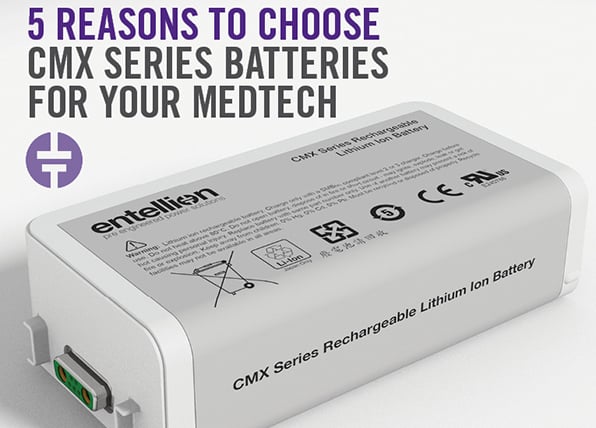 Following extensive research and discussion with customers and hospitals, Accutronics developed the CMX series of batteries for Medtech. The technology, power, design and functionality were all tailored to meet the requirements of medical OEMs - resulting an off-the-shelf, pre-engineered batteries with no NRE costs.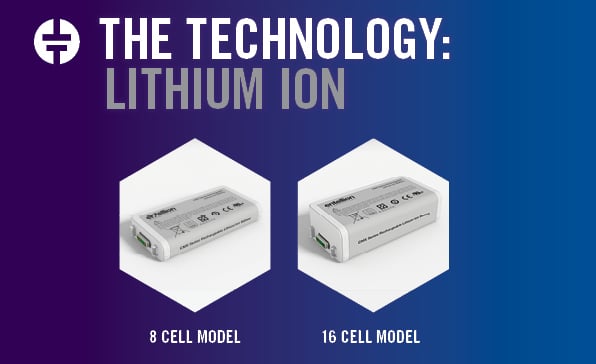 The rechargeable Nickel-Manganese-Cobalt Lithium-ion cell technology within the CMX810M and CMX820P batteries makes them ideal for high power transportable devices - either as a primary power source or as a redundant backup supply.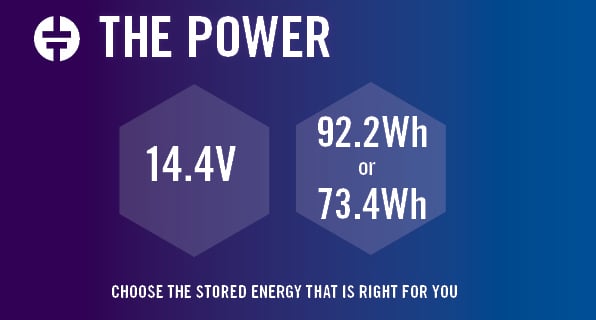 CMX810M and CMX820P batteries offer a nominal voltage of 28.8V (ranging between 33.6V and 22.0V). This allows medical devices to be powered more efficiently through a reduction in current consumption.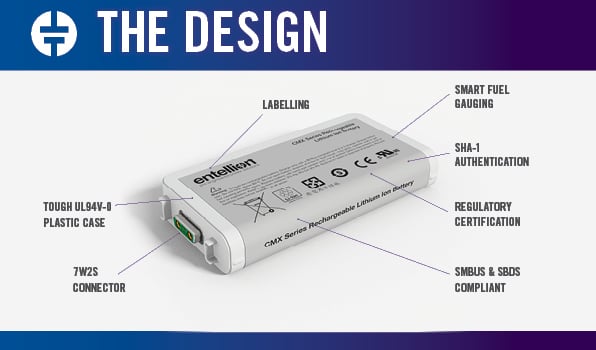 Made in the UK, CMX series batteries are designed by Accutronics' in-house mechanical engineers for easy integration into medical devices. They also come pre-certified to IEC 62133 (safety) and UN 38.3 (transportation). Durability is provided by tough, plastic casing.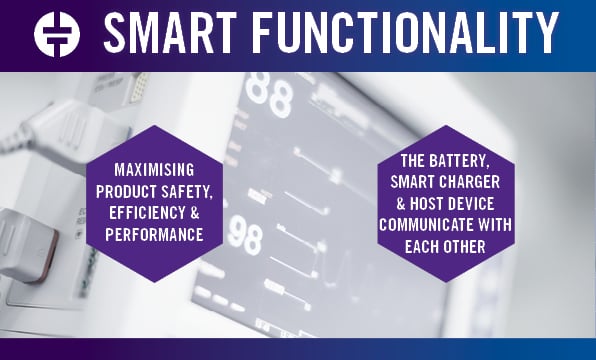 Intended to be integrated into medical devices, CMX series batteries can form part of a smart power management system. In a medical environment, where power failure is not an option, users need to be able to see accurate, meaningful run-time information in real-time.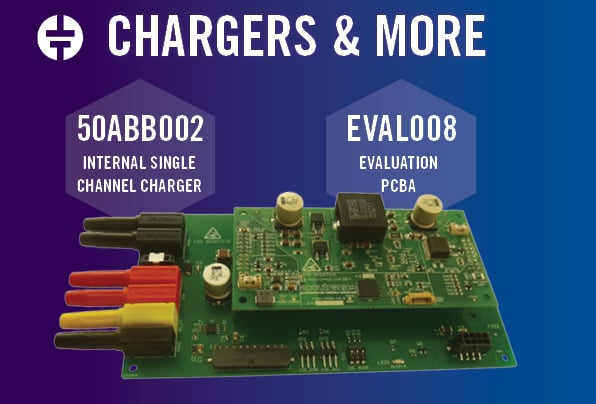 In addition to batteries, Accutronics manufactures a number of accessories for the CMX series, including the 50ABB002 PCBA level charging module to offer single channel smart charging of a single CMX series battery at currents up to 2.5A.
As the 50ABB002 is a PCB level product, Accutronics is also able to provide the EVAL008 Evaluation PCBA, which allows customers to connect power, signals and a battery to the 50ABB002 charger board.