Are you seeking a medical battery solution to be incorporated in a ventilator, anaesthesia workstation, dialysis machine or other medtech equipment? Take a look at our six factors to help you make the right choice:
Factor 1 – Chemistry
With so many chemistries available in the marketplace, it is important to weigh up the pros and cons before deciding on the one(s) to opt for. For example, Nickel Metal Hydride (NiMH) batteries are lower cost than Lithium-ion and have no transport restrictions imposed upon them. However, they have limited potential to evolve, which means they are typically not found in new medtech applications.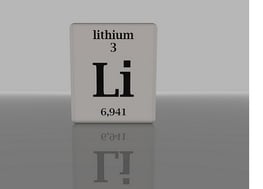 Lithium iron phosphate (LFP/LiFePO4) is often used for lead acid replacement (with less SLA batteries in the marketplace), as this chemistry offers a long service life at a low cost, an excellent choice for stationary or transportable applications. Nevertheless, lower gravimetric and volumetric energy density makes them a poor choice for mobile applications. Currently though, Lithium-ion (Li-ion) has become the chemistry of choice not just in the medtech sector but in everyday appliances such as smart phones and tablet computers.
Lithium ions sit between a graphitic anode and layered oxide cathode, resulting in a battery that produces high energy with low self-discharge. Li-ion batteries are lightweight and the chemistry, in its various formulations, has high gravimetric energy density (GED) and volumetric energy density (VED) and can be cycled hundreds of times; useful in an industry where devices can last up to 10 years. With lots of evolutionary potential, Li-ion batteries are likely to be found in medical devices for the foreseeable future. At Accutronics, we find the right chemistry for your application to ensure that it meets your budget, transportation requirements and performance needs.
Factor 2 – Size
When designing a device, you will probably want it to be as small and light as possible, which is where selecting the correct cells for is crucial as there are so many cell sizes available. The future of certain cells sizes is not certain and you'll want to ensure that the size you choose will be available for years to come. Therefore, it makes sense to work with a battery integrator to ensure the most efficient use can be made of the space available, using cells which have the greatest evolutionary potential and at the right cost.
Factor 3 – Smart or Dumb?
Traditional dumb batteries must be mechanically keyed so they can only be charged in the charger that is supplied with the device. This approach ensures the battery never receives anything other than the charge regime conceived by the manufacturer. While low cost, this approach does not allow for any evolutionary potential in technology and both battery and charger can soon be rendered obsolete. Smart batteries are far more suitable for powering medtech as they broadcast their required charging voltage and charging current to a smart charger which then provides the values requested.
Smart charging provides a high level future proofing and 'chemistry independence', so one charger can charge batteries from multiple suppliers and with very different charging requirements.
Factor 4 – Charge within or outside the device?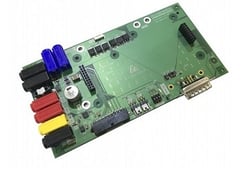 If the medical device you are manufacturing does not have sufficient room to house several batteries but requires continuous power; opting for solutions that are easy to remove and replace (hot swapping) can be key - smart solutions can work with a device power manager to seamlessly allow hot swapping. Additionally, having a charger built-in to the machine adds the convenience that the battery does not have to be removed, preventing it from being mishandled or forgotten.
Our Entellion CMX series can be supplied with the 50ABB002 embeddable charger. Charging at PCBA level, each can charge a single battery but up to eight can be included in any one system.
Factor 5 – Certification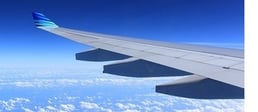 Medtech devices that must be certified to IEC 60601-1 must also have their batteries certified to IEC 62133 - a safety standard used in portable applications. Country specific variations exist, therefore additional testing may be required for certain geographic markets.
Customers should therefore make a list of all the markets they want to participate in before sending batteries for testing so all variations (some of which require in-country testing) can be accommodated. Additionally, Lithium-ion batteries must undergo mandatory transportation testing before being shipped, which is arranged by Accutronics on behalf of our clients.
Factor 6 – Reliability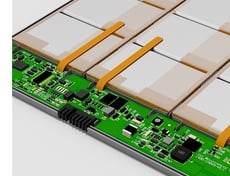 When a medical device needs to be transportable, you cannot always be certain that there will be mains electricity available to power it when needed, so battery power is imperative. Therefore, the battery needs to be both reliable and safe, right down to the individual cells that have been used. Accutronics have an in-house team of electrical and mechanical engineers, designers and testers who conduct physical, electronical and temperature assessments to ensure that our batteries perform to the highest possible standard.
Summary
Choosing a battery may seem on the face of it like a small part of your development project but the selection process is critical to its success. Considering factors from chemistry to size and certification will mean that you not only get a solution that can perform the required task but also one that will last for the lifetime of the medical device in which it is being used. Here at Accutronics, we work with OEMs in the concept stages of design to ensure we build in requirements for reliable and robust battery design to achieve a good balance between innovation and performance.
To find out more about how Accutronics can assist in the provision of power solutions for your application, please...