According to PR Newswire, the wearable medical devices market is expected to be worth $14.41bn by 2022. Developments in technology are paving the way for smaller, lighter devices with an increasing range of features. However, OEMs must rely on compact batteries to power them.
Here, we look at ten new wearable Medtech products and comment on the considerations that should be made to power them efficiently.
1)

Physiotherapy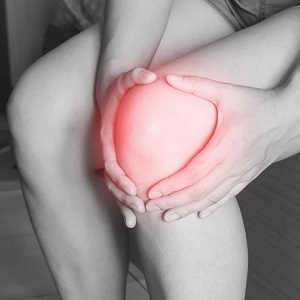 Motion tracking sensors allow physiotherapy to be remotely managed using a new device from Aisens, which can be attached directly to a patient's leg (or indirectly using regular orthosis). Batteries power the sensors, which use Wi-Fi to send real-time measurement and data visualisation to a smartphone.
ACCUTRONICS COMMENTS: To ensure wearable devices cause the least amount of discomfort to the wearer, it is important to reduce the weight wherever possible, including the battery. Accutronics parent company, Ultralife manufacture thin cell batteries that weigh as little as 1.7g.
2)

Fall and accident prevention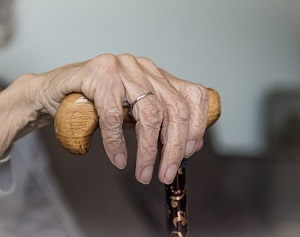 Children or the elderly who are at a high risk of falling can benefit from the WatchU Guardian wearable that uses GPS to alert caretakers of any potential incidents. It also contains a two-way phone call system for caretakers to communicate directly with the wearer.
ACCUTRONICS COMMENTS: Batteries used in applications that may be subject to sudden shocks or vibrations need to be durable. Both Accutronics and Ultralife batteries undertake shock and vibration tests to meet UN 38.3 regulations.
3)

Instay reduction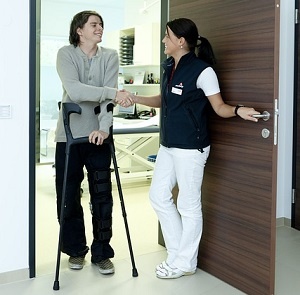 Another remote patient monitoring device is a single, high-performance wearable wireless sensor from BPMpathway, designed for use following orthopedic surgery. Doctors can view recovery data from the sensor on a tablet containing specialised software. It is hoped that the device will reduce hospital instay time and cost, as well as the rate of re-admission.
ACCUTRONICS COMMENTS: For remote patient monitoring, where devices are worn and need to be active for lengthy periods, 9 volt batteries are an excellent option due to their small size and ability to shutdown safely should they become too hot.
4)

Health monitoring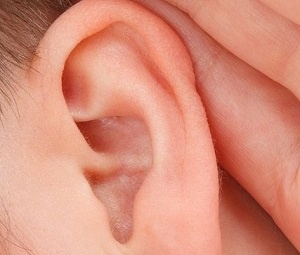 In-ear wearables are thought to allow more vital signs of health to be monitored than other forms of wearable. One new device, from Cosinuss, claims to be able to monitor heart rate, heart rate variability and body temperature. The company hopes to expand upon this by monitoring blood oxygen levels in the future.
ACCUTRONICS COMMENTS: For monitoring devices that are constantly using a low voltage, the stability offered by Lithium Manganese Dioxide chemistry is ideal (offering an operating voltage between 3.3V and 1.5V).
5)

Prosthetics fitting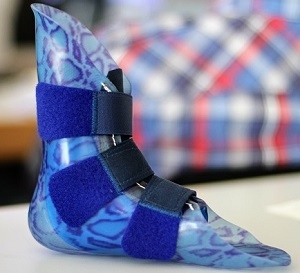 There are 7 million amputees in North America and Europe, so Adapttech has designed a wearable device to fit between the residual limb and the prosthesis to obtain data that pinpoints problem areas where the socket may need adjusting. This information is communicated to healthcare professional via. an app.
ACCUTRONICS COMMENTS: For any wearable device where space is a concern, the battery needs to have a relatively small footprint. Accutronics' mini credit card battery measures half the size of a standard credit card (measuring 54mm x 54mm).
6)

ACL injury risk assessment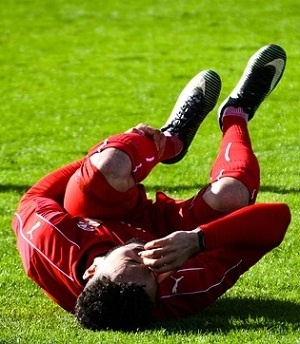 Anterior Cruciate Ligament or ACL injury sends 150,000 athletes to the sidelines each year. To combat this, a biomechanical analysis technology has been invented by dorsaVi that allows trainers and coaches to measure an athlete's movements, assess injury risk and tailor treatment programs accordingly. Sensors send data wirelessly to a computer in real-time, which is synced with high-definition video to demonstrate how the measurements correlate with the movements.
ACCUTRONICS COMMENTS: Sports are played around the world in hot and cold climes, so device manufacturers would benefit from using a battery with a wide operating temperature range. Ultralife hybrid cells can operate from as low as -30°C up to 72°C.
7)

Early diagnosis
To help detect health problems early, a new wearable device will share data with doctors using a secure cloud system. The wearable from Jawbone will be able to collaborate with other clinical-grade device makers and accept data from hardware such as the iPhone and the Apple Watch. Hardware will be provided for free as part of a medical subscription service.
ACCUTRONICS COMMENTS: When data is being shared between doctor and patient, a high level of confidentiality is necessary. One step that hospitals use to ensure this is to verify the authenticity of Medtech down to the battery, which is where choosing an experienced medical device battery manufacturer like Accutronics is invaluable.
8)

Remote diagnosis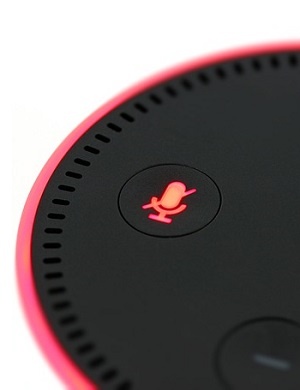 In January 2018, Amazon invited OEMs to register for the Alexa Mobile Accessory Kit, so that they could integrate the company's Alexa voice recognition software into wearable fitness devices. Furthermore, Amazon has patented software that will allow Alexa to listen not just for the user's words but to recognise things like sniffles and coughs, prompting the device to recommend remedies.
ACCUTRONICS COMMENTS: Set to be used in wearable Medtech, Alexa was initially released to be incorporated into Amazon's smart home device (the 'Echo'). In 2016, a battery-powered alternative to the Echo was released, called Amazon Tap. The smart home market shows no signs of slowing down because, according to data from Strategy Analytics, 38% of homes in the USA will be smart homes by 2019. Market research suggests that many first-generation battery-powered sensors use CR123A batteries. As a result, Ultralife are expanding their product offering in this area.
9)

Computer eye strain protection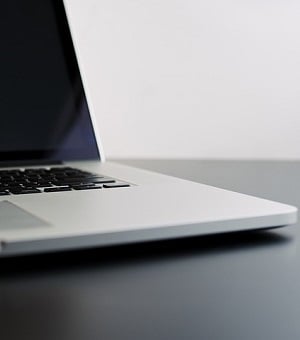 To encourage office workers to take regular breaks from staring at computer screens, to prevent eye strain, a new start-up called IRL Labs has developed a pair of sunglasses that can be worn to make screens appear black. Currently in beta, they block LCD and LED screens on most TVs and some computers. Smartphones and digital billboards will be targeted in the future.
ACCUTRONICS COMMENTS: During beta testing, OEMs may find that the power requirements of their application change. This is where bespoke batteries are ideal. Through the Accupro service, OEMs can select the right cell for each application, optimising characteristics such as capacity, rate capability, cycle life and thermal performance.
10)

Movement retention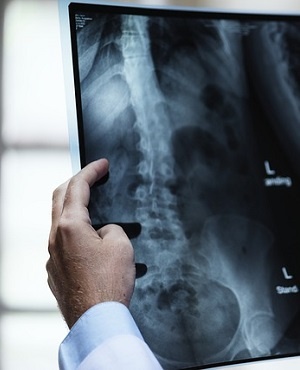 Patients with spinal cord injury may be unable to use their hands fully, so a battery powered glove uses titanium wires to move the index and middle fingers, enabling wearers to pick up objects as heavy as about 1kg. The glove, manufactured by Neofact, connects to a rubber pad that can be controlled with an elbow or arm to activate grip and release motions.
ACCUTRONICS COMMENTS: A device like the glove could be used in the day and have its battery charged at night. Accutronics manufacture chargers alongside rechargeable batteries; for example, the CX6100 charger was designed for use with either the CC2300 or CC3800 credit card batteries. Interchangeable AC blades allow OEMs to ship the charger for use in the UK, Europe, North America, Australia and China.
All the wearables mentioned above can be realised due to the compactness of modern batteries, which is why Accutronics Ltd have pre-engineered products that are the same size or less than a standard credit card. Ultralife Corporation also have a wide range of products that offer excellent energy density, wide operating temperatures and reliability. Where an off-the-shelf battery is not suitable, custom batteries can be manufactured to specifically meet OEM requirements.