February 15th is Susan B. Anthony Day when Americans come together to pay tribute to the suffragette and promote gender equality, so what better day to celebrate the contribution that women have made to the battery and charger industries?
Esther Takeuchi
As Ultralife are a battery developer in the medical industry, perhaps the most inspirational lady for us is Esther Takeuchi who invented small lithium/silver vanadium oxide batteries that could be used in the production of implantable cardiac defibrillators in the late 1980s. Her contribution to battery technology has been recognised at the highest level; with President Barack Obama presented her with the National Medal of Technology in 2009. Takeuchi is now focusing her efforts on new ways to power electric vehicles and other applications for the future.
Olga D Gonzalez-Sanabria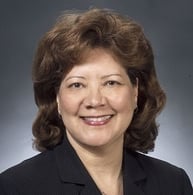 Around the same time as Takeuchi was inventing her defibrillator batteries, Olga D Gonzalez-Sanabria was making key contributions towards the creation of nickel-hydrogen batteries that store hydrogen gas in a pressurised cell. These batteries eventually powered the International Space Station, as they were able to be recharged tens of thousands of times. Although state-of-the-art at the time, nickel-hydrogen is one of the most expensive battery technologies on the market, so batteries are being replaced with Lithium-ion (a chemistry widely used at Ultralife).
Maria Helena Braga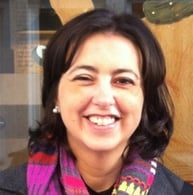 The man to whom we owe so much, John B. Goodenough, the co-inventor of the Lithium-ion (Li-ion) battery is working with senior researcher Maria Helena Braga to produce glass electrolyte solid state batteries that have at least three times more energy density than the current Li-ion technology. They can also be fully charged in minutes rather than hours. Braga set the wheels in motion by approaching Goodenough with the initial prototypes that she made at university.
Christina Lampe-Önnerud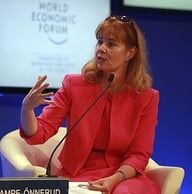 Also whilst she was at university, the lady widely known as 'The Queen of Batteries', Swedish inventor and entrepreneur Christina Lampe-Önnerud conceived a material to increase the power of lithium batteries. Ten years later, she formed her own company that produced lithium-ion batteries for small PCs. Ever the pioneer; in her latest venture she's developing a new battery design aimed at the electric car and power grid markets, which places a ceramic insert into an aluminium container.
Julia Collignon
Focusing on the power grid market also, Julia Collignon is merging battery technology with renewable energy. Her idea is to stack batteries into the power grid that charge using solar energy during the day and are used to produce extra power at night when demands for electricity are greater.
Meredith Perry
As shown above, the charging of batteries is a vital consideration and must evolve to keep up-to-date with changes in cell technology. One woman currently fighting off criticism from engineers is Meredith Perry whose company is targeting the wireless charging market. Rather than having to place a device on a mat to charge it, Perry's idea is that high frequency sound waves can be transmitted to the device and converted to electricity, allowing hand-held charging to occur. Initial tests have been successful but the waves cannot yet transmit through objects, although major investment is being made to try to resolve this.
Eesha Khare
An alternative to batteries, Eesha Khare made developments in the field of supercapacitors during her high school studies. Supercapacitors store energy electrostatically on the material's surface with no chemical reactions but have been unable to compete with batteries due to having a lower energy density. Khare is paving the way for future adoption by creating a special nanostructure that looks to resolve this. Great market potential, not only is her battery small enough to fit into a mobile phone but it can fully charge the phone in under 30 seconds.
As you can see, women have and continue to play a vital role in battery development, contributing ideas that revolutionise the way portable power is used now and in the future. If you'd like more information on how we can assist with your battery needs, please