2019 is set to be a demanding year for US defense contractors, as U.S. President Donald Trump pledges to help several NATO countries to procure U.S.-made military products. Not only is the challenge to deliver high quality military equipment that is suitable for use in another country, but to provide technical support for each component for the lifetime of the device, down to the battery. Ultralife Corporation manufactures a range of leading military batteries and has the technical expertise to solve any potential problems before they occur.
So, just how challenging is it to supply to NATO countries?
NATO member countries range from those that can experience Arctic conditions (like Northern parts of Iceland where the lowest temperatures are around -25°C in winter) to hotter climates like Greece that, in 2018, saw a heatwave of 40°C in the summer months. As non-rechargeable batteries typically offer a wide operating temperature range, they are well-suited for use in different climates. However, not all non-rechargeables are created equal and, for mission critical applications, it is important to ensure that they have been manufactured to a high standard.
Is the chemistry there?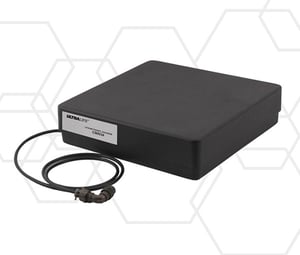 At the heart of each battery is the cell chemistry, which can be varied to provide the specific performance requirements of an application. For example, one of the most advanced battery chemistries on the market today is Lithium-ion; yet temperature has been traditionally known to affect the performance and runtime of Lithium-ion batteries. However, the Lithium Thionyl Chloride (LiSOCI2) chemistry used in the M1 range is resilient in humid and arctic conditions. Unlike most batteries, which do not perform well in freezing conditions, the CS0032, CS0033 and CS0034 – that make up the M1 range – can perform well in temperatures as low as -20 degrees Celsius.
Yet it does not end with LiSOCI2, as Ultralife have created a primary cell technology that improves upon Lithium Manganese Dioxide (LiMnO2) chemistry to give an even more enhanced performance at cold temperature. These Li-CFx / MnO2 hybrid cells can operate from as low as -30°C up to 72°C.
As there is a choice of options, it is worth speaking to a battery manufacturer to ensure that the optimum chemistry is selected. Once a chemistry has been decided upon, it is worth comparing the batteries currently in the marketplace to ensure high performance. Ultralife Corporation design portable power that exceeds other offerings. For example, the UB0032 was developed to provide over twice the capacity of the popular BA-5590 Lithium Sulfur Dioxide battery (15Ah).
Is the battery still durable enough?
In addition to ensuring that the attributes of the battery are sufficient for the performance requirements, it is important to have evidentiary support that it has been tested to ensure reliable use in harsh, extreme environments.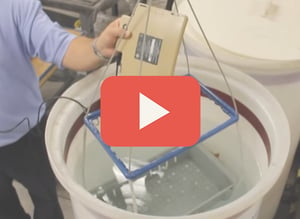 Because military equipment is susceptible to sudden shocks or vibrations, Ultralife batteries undergo shock and vibration tests to meet UN 38.3 regulations (as well as additional UN 38.3 tests that you can see on YouTube - performed on our conformal rechargeable battery). Going back to the earlier point about the difference in climate between NATO countries, Ultralife batteries are also tested in a wide range of temperatures that simulate the extreme temperature differences between climates.
What next?
Once a suitable battery for the environment has been found and is proving itself invaluable for the application, it is likely that both defense contractors and end customers will wish to continue using it either in the production of future devices or when replacing the original battery at the end of its cycle life. Should any aftermarket support be required, Ultralife has a team of in-house engineers who are happy to assist. Dealing directly with the manufacturer means that it is easier for US defense contractors or the end customer to source a suitable replacement when the time comes.
When manufacturing military equipment for NATO countries, defense contractors should consider whether the battery is suitable for use in each climate and also if it is durable enough to cope within a conflict zone. Ultralife Corporation has a wide range of batteries available and can provide aftermarket support long after the original purchase.