When you think of Germany, what do you think of? Most people will usually say football, beer, and BMWs. What most people won't say is medical technology (medtech). Despite that, Germany's medtech sector is by far the largest in Europe and the third largest in the world. It's home to some of the largest Original Equipment Manufacturers (OEMs) and presents a wide range of opportunities for technology experts. Here, Michele Windsor, global marketing manager of professional battery manufacturer Accutronics looks at the key features of the German battery industry.

Germany is a nation of technical innovation and expertise, where up to 20 percent of the world's scientific publications are generated, according to the Federal Ministry of Education and Research (BMBF). This is balanced alongside a high sensitivity for environmental issues and ambitious government goals, such as Germany's target for 80 percent of all its energy to come from renewable sources by 2050. This is reflected in the key sectors of the German battery market.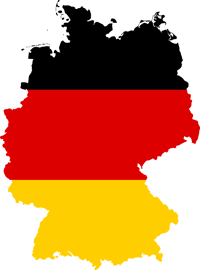 There has been a high level of investment into lithium-ion (Li-ion) batteries by both the private and state sector. For example, the BMBF contributed €25.7 million to the Centre for Solar Energy and Hydrogen Research (ZSW) in Baden-Württemberg. Here, an industrial scale pilot production plant was opened with the intention of producing batteries for electric cars. This is a key market in Germany, reflected by the recent plans of the German postal service to power all vehicles with electric power.
However, it is the medtech sector where the German battery industry is vital, confirmed by the popularity of two key trade shows held annually, Medica and Compamed. Co-hosted with Medica, the world's largest event for the medical sector, Compamed is a leading trade fair for the medical supplier industry and product development. The two events see over 5,000 exhibitors from around 40 countries come together with over 130,000 trade visitors in medical technology sectors ranging from nanotechnology and test and instrumentation to certification and medical manufacturing.
The sector is dominated by small and medium sized enterprises (SMEs), with more than 95 percent of businesses having fewer than 250 employees. Following revisions to the European Medical Regulation, the German Medical Technology Association (BVMed) says that these smaller companies are finding it difficult to cope with additional procedures and more red tape. It is therefore vital for such companies to have an expert partner in order to deal smoothly with these regulations. At Accutronics, we have over forty years' experience in the battery industry, and are experts in European regulations, meaning we can securely offer our expertise to German OEMs, many of which already rely on our ability to provide outstanding solutions for their battery and charger needs.
Key trends in worldwide medtech are also reflected in Germany, such as the move towards wearable medical technologies. A recent survey carried out by KPMG and the Cologne Institute for Research shows that one in three Germans use fitness apps and tracking devices. These devices are capable of recording key types of medical data, such as heart rate and exercise and they are becoming increasingly important in the medical industry where practitioners often use this data to better diagnose and treat acute medical conditions.
A major concern in the industry is counterfeiting. The World Health Organisation (WHO) estimates that eight percent of worldwide medical products are counterfeit and that it is a growing trend. Of course, faulty or dangerous goods can have severe consequences in this industry and it is therefore vital that procedures are put in place to be sure of the authenticity of electronic devices, particularly of batteries. At Accutronics, we use an advanced software-security algorithm in our batteries to ensure that only authentic batteries are used in medical devices.
It is clear that there's more to Germany than we might think. The large medtech sector plays a key role in the worldwide battery industry and offers many opportunities. There are still problems to overcome when it comes to counterfeiting and regulations, but with the right approach and a commitment to well-engineered products, we'll begin to think of Germany as a leader in medtech alongside football, beer and BMWs.