Accutronics have worked with US battery manufacturer Inspired Energy since 2002 and one of the earliest products to be distributed by us were the 'N' series standard smart batteries. These products have proven so popular that many are still manufactured today; although the range has grown as cell technology has improved. Here, we take a look at the 'N' series through the years and introduce new products for 2019.
The problem: Inspired Energy batteries were born out of demand from original equipment manufacturers (OEMs) to reduce the time and cost needed to find a suitable battery for their application.
The solution: Pre-engineered Lithium Ion standard battery packs in a common form factor.
Two main product ranges were introduced; the 'P' series with D-Sub connector and 'N' series with standard blade connector (our focus for this blog).
'N20' Models
In the 'N' series, the 'N20' model batteries quickly became popular, thanks to their Lithium Ion 18650 'high energy' cylindrical cells and an energy rating less than 100Wh (that avoids complex and costly shipping regulation).
As discussed in a previous blog, in order to get close to the 100Wh limit, early 'N20' models required twelve cells. However, over the years, as cell technology improved, newer versions were introduced that reduced this number to eight (making the overall battery pack 31% smaller and 33% lighter). Today, 'N' series products contain anywhere between two and twelve individual cells (identified by letters ranging from B to L – as shown below).
B = 2 cells
C = 3 cells
D = 4 cells
F = 6 cells
H = 8 cells
I = 9 cells
L = 12 cells
2018
Although Inspired Energy products sustained popularity for their energy rating, the company listened to feedback from OEMs and continued to improve their products. In 2018, Inspired Energy decided to qualify many of their products to meet IEC 62133:2012 (a unified international safety standard for rechargeable batteries) and UL/CSA 62133, which can be identified by the 'QE' suffix. Meeting these standards allows the batteries to be integrated into end user devices more easily, including medical equipment certified to IEC 60601-1. The 'N20' series made up the majority of the batteries that featured in this range.
2019
Continuing this development of the 'N20' range, in 2019 Inspired Energy further broadened its battery portfolio by introducing new high-power variants to complement the existing high capacity models – known as the 'N30' series.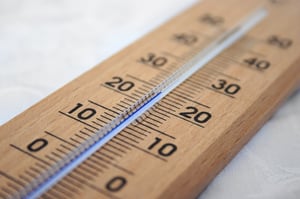 Featuring Lithium ion cells with improved power density and lower internal resistance; the new batteries are ideal for applications that draw higher levels of current or those that need to be operated at low temperatures.
The Lithium Ion cells used in 'N30' models have a rated energy of 9Wh and outperform higher energy batteries under heavy load conditions. Due to improved internal resistance, they also operate better at low temperatures.
All 'N30' series batteries feature smart battery electronics to provide protection against over-voltage, under-voltage, over-temperature, over-current and short-circuit. They are fully Smart Battery Data System compliant and feature either an LED or LCD visible state of charge indicator display.
There are currently eight models in the 'N30' series, with more being added through 2019 and 2020.
Voltage
(V)

Model
Number

Energy
(Wh)

Max. Discharge
Current (A)

Max. Discharge
Power (W)

Dimensions
W x L x H (mm)

7.2

18.0

8

34.4

42.4 x 85.8 x 22.8

36.0

10

48.0

42.4 x 151.3 x 22.8

10.8

27.0

8

57.6

59.0 x 85.1 x 22.4

54.0

12

86.4

59.0 x 150.5 x 22.4

81.0

12

86.4

88.9 x 148.8 x 20.1

14.4

36.0

10

96.0

42.4 x 151.3 x 22.8

36.0

10

96.0

77.8 x 150.6 x 23.0

72.0

10

96.0

77.8 x 150.6 x 23.0
Future
Despite introducing the 'N' series batteries over 20 years ago, Inspired Energy continues to add new products to the range as cell technology improves; allowing OEMs to benefit from increased power and energy. Who knows what products will be available 20 years from now?
Inspired Energy batteries are available from Accutronics in the UK and Europe. Accutronics serve as Inspired Energy's sole distributor for their range of smart batteries, chargers and accessories and offer online purchasing, local stock holding, technical support and multi-currency pricing.